DATE:

AUTHOR:

The product team at UpdateAI
Meeting Recaps
Notifications
Cheatsheets: The Future of Meeting Prep!
DATE:
AUTHOR: The product team at UpdateAI
How frequently do we discuss the challenge of arranging our post-client-call notes? Particularly when you're swamped with back-to-back appointments, it feels nearly impossible.
And guess what else seems an uphill task when your schedule is chock-full of meetings?
Getting primed for your next meeting!
This is why I'm thrilled to unveil the latest addition to our features: the Client Meeting Cheatsheet.
What's a cheatsheet, you ask?
Every day, at 7PM in your own time zone, UpdateAI will drop you an email containing a list of all the external client meetings slated for the following day.
We will pinpoint the customer account relevant to each call. For each account, we will provide basic meeting details from your last interaction, including The Big Picture, the TL;DR, and a link to view all past meetings with that account.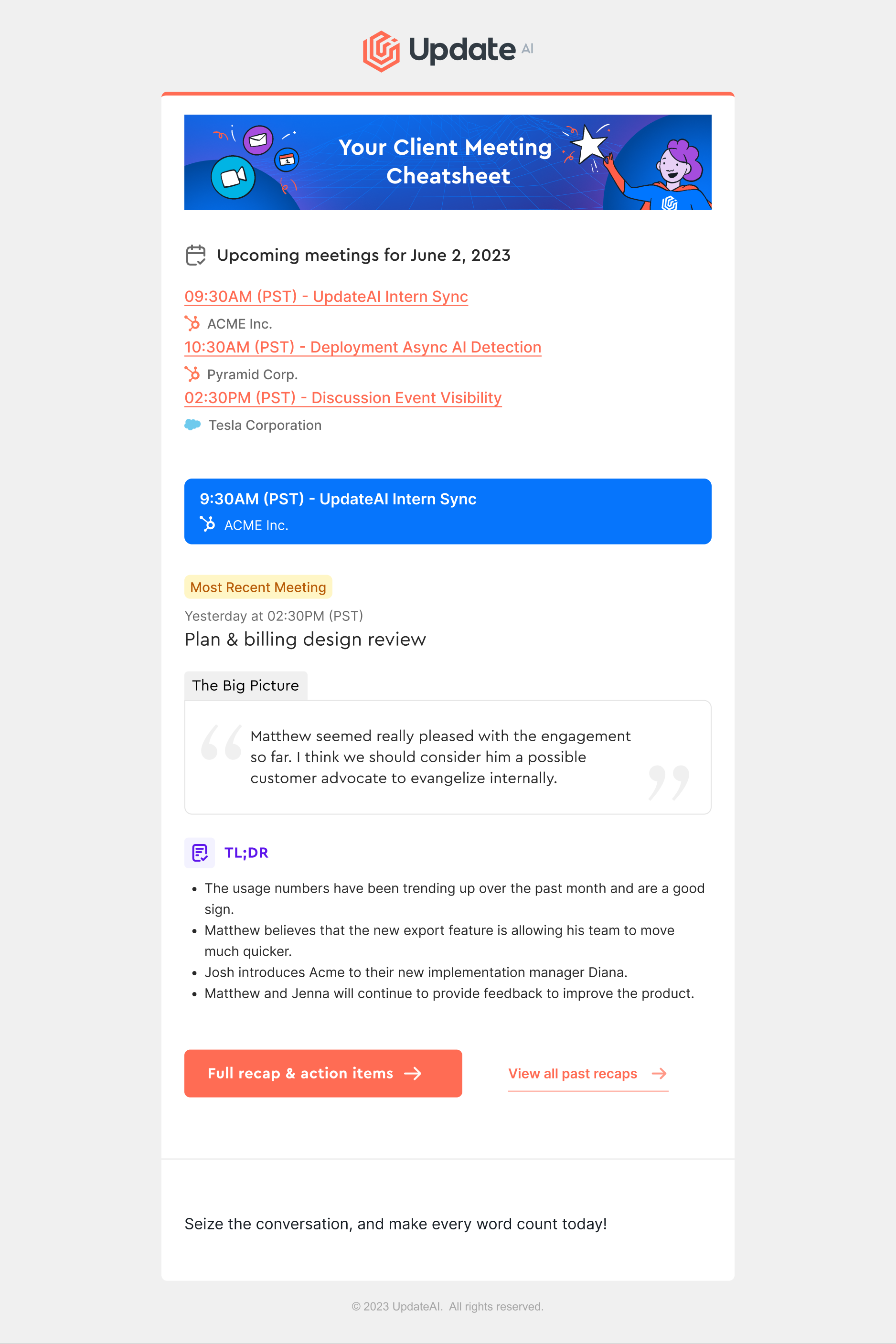 Our ultimate aim is to ensure you and your team retain the narrative of your client interactions. And to prevent you from wasting precious time dredging up this information.
What happens if your CRM (like Salesforce or HubSpot) isn't yet integrated? How does UpdateAI recognize the account?
Though connecting your CRM is the best solution, we've anticipated this scenario with a contingency plan. We will determine the email domain of your external participants and categorize each meeting under that domain.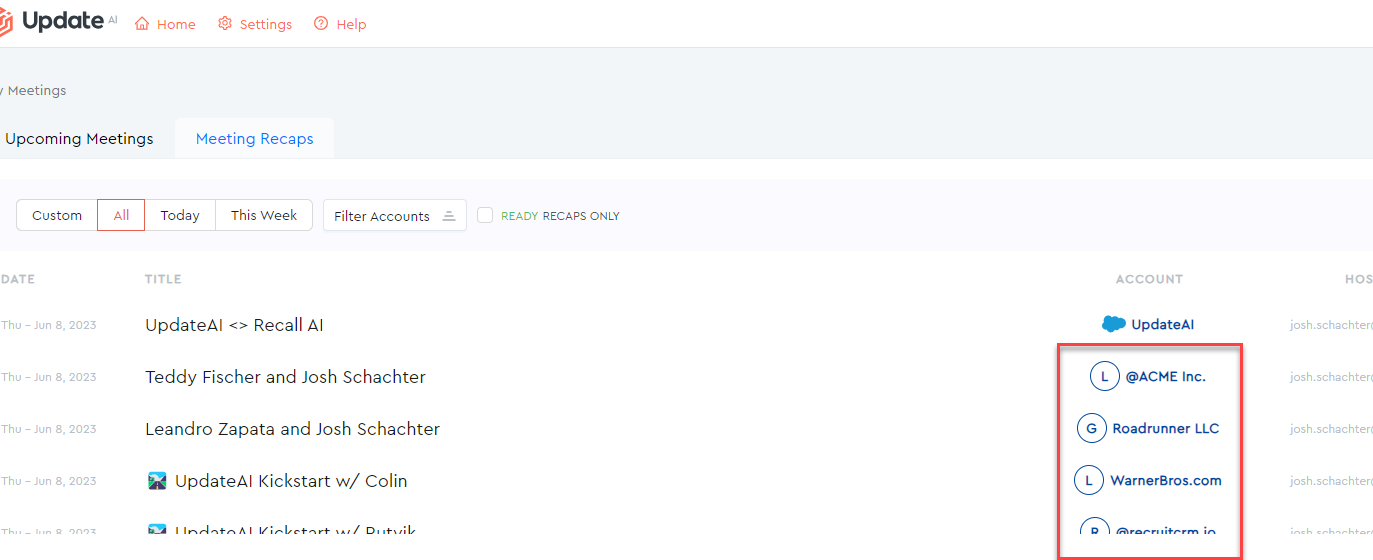 There's just one caveat: If multiple external email domains are involved, we'll be unable to decide which one to assign the meeting to, hence, we won't label that meeting. Instead, you'll need to log into UpdateAI and assign it manually on the meeting recap page.
Also, we won't categorize meetings by widely used personal email domains such as @google.com or @yahoo.com.
With UpdateAI, you can now save time not just during and after, but also BEFORE your meetings! We hope you enjoy this new feature and we eagerly await your continued feedback.
Currently this feature is only available for external-facing meetings, not internal only meetings.
How do I turn off this email type?
Simply head to your notification settings and disable this alert.