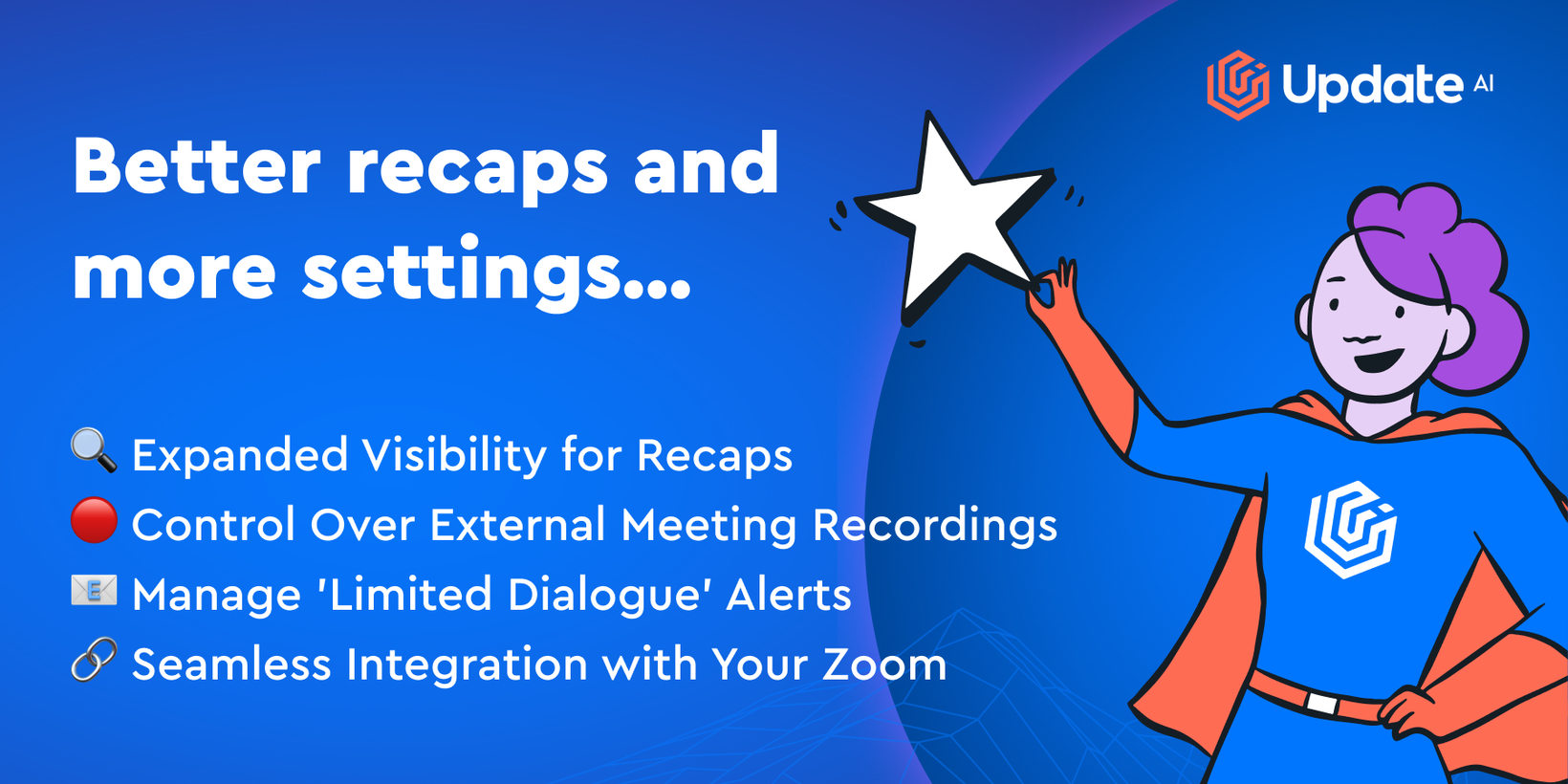 DATE:

AUTHOR:

The product team at UpdateAI
Four features to improve your use of UpdateAI
DATE:
AUTHOR: The product team at UpdateAI
Dear Valued Users,
Announcing four enhancements to UpdateAI that will streamline your experience. These updates were designed to ensure a more user-friendly interface.
1. Expanded Visibility for Meeting Recaps
Enjoy a larger viewing area for the Smart Summary
, transcript, and video player on your meeting recap pages. You can always access your recaps by heading to portal.update.ai.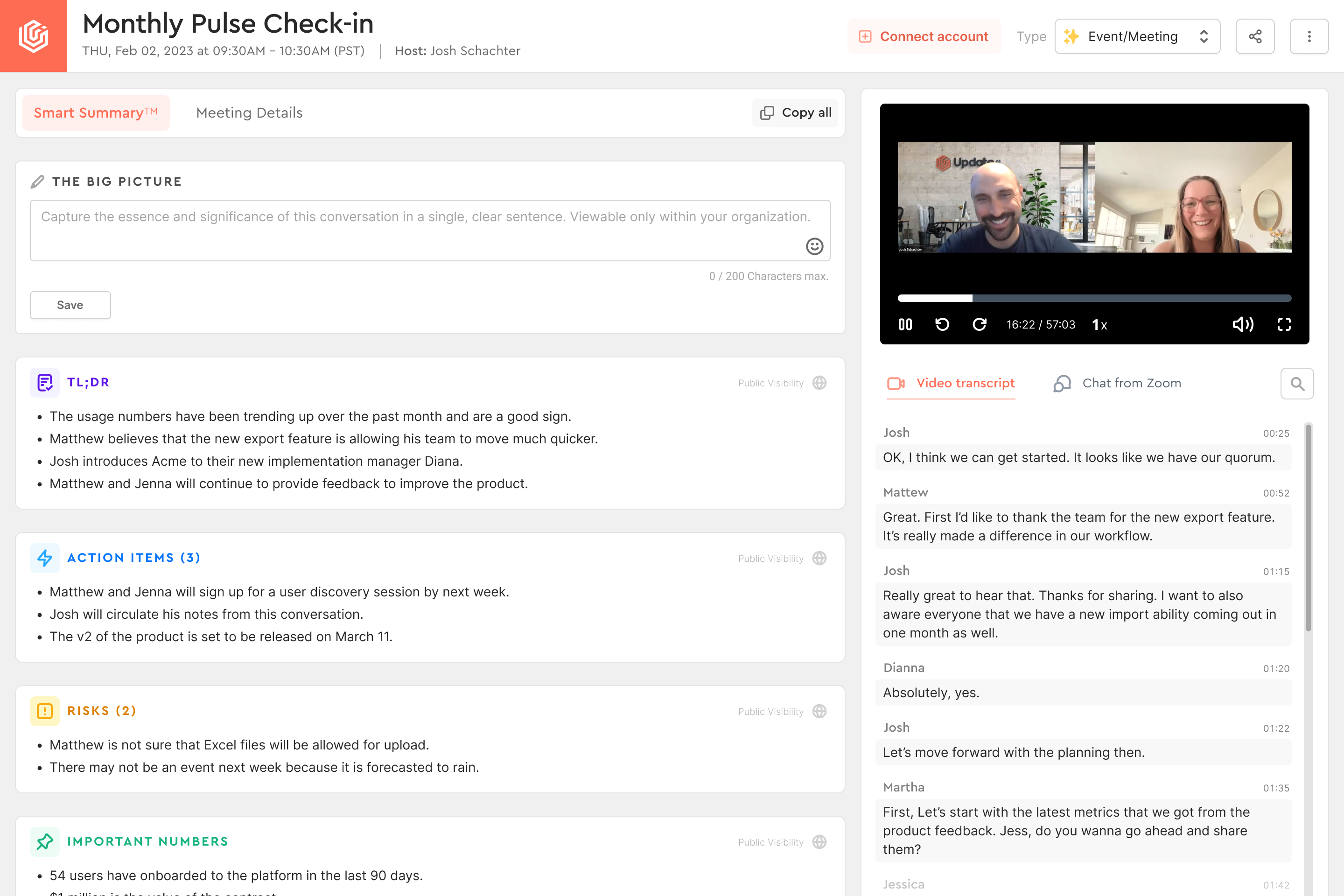 2. Control Over External Meeting Recordings (Exclusive to Paid Users)
You now have the ability to disable automated cloud recording of external meetings from your recording settings tab, a feature previously only available for internal meetings. (Note: This feature is available only to paid users and is not included in the free or trial plans.)
3. Manage 'Limited Dialogue' Email Alerts
We understand the importance of reducing clutter in your inbox. If UpdateAI couldn't detect enough dialogue to create a Smart Summary
in your Zoom meeting, you can now disable those alert emails. Keep your inbox clean while still staying informed.
4. Seamless Integration with Your Zoom Configuration
Head to the Zoom section of your integrations settings tab to test your Zoom account's compatibility with UpdateAI. Ensure smooth collaboration with these three requirements:
A licensed (i.e. paid) Zoom account for using Zoom's cloud recording.

Zoom cloud recordings must be enabled in your Zoom settings.

Separate participant audio files must be enabled in your Zoom cloud recordings (this technical requirement guarantees higher quality transcription).
Wishing you a wonderful August! Stay tuned for more exciting updates coming soon.