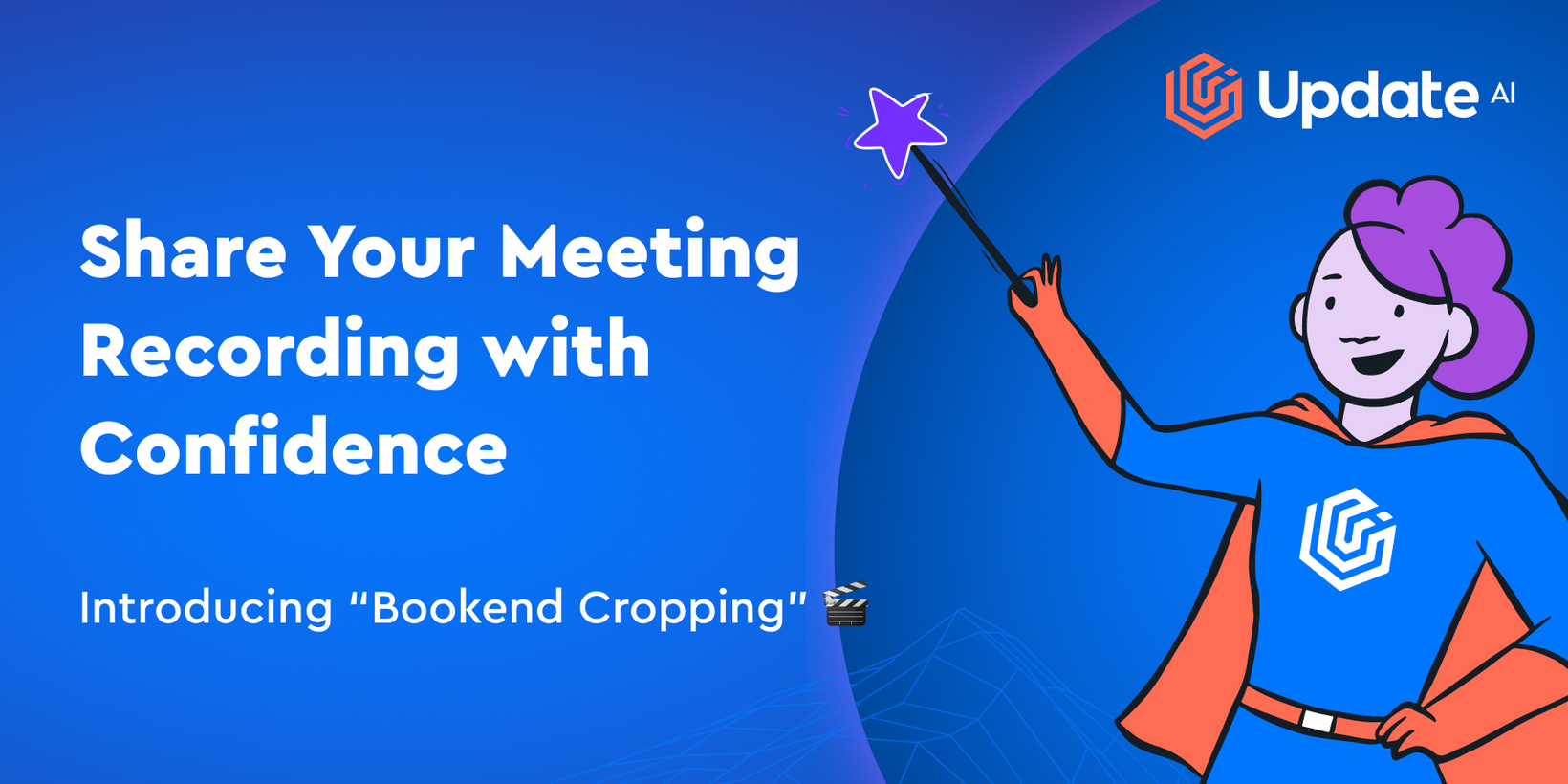 DATE:

AUTHOR:

The product team at UpdateAI
Share Your Recording with Confidence with "Bookend Cropping"!
DATE:
AUTHOR: The product team at UpdateAI
Ever checked your hair or practiced your "Hello" in front of the webcam before a Zoom call starts? We've all been there. Sometimes there are moments before or after a meeting that aren't meant for the official record.
That's why we're thrilled to roll out a nifty feature to our meeting recaps:
"Bookend Cropping"
This lets you snip the beginning and end of your meeting footage (and yes, the transcription too).
Here's the fun part: you and your teammates with access can still see the whole shebang. But the public view? Only the polished, cropped version.
Metrics show that a few folks were on the fence about sharing recaps, fearing that they might reveal too much. Worry not! Share with confidence and let the magic of editing do its thing.