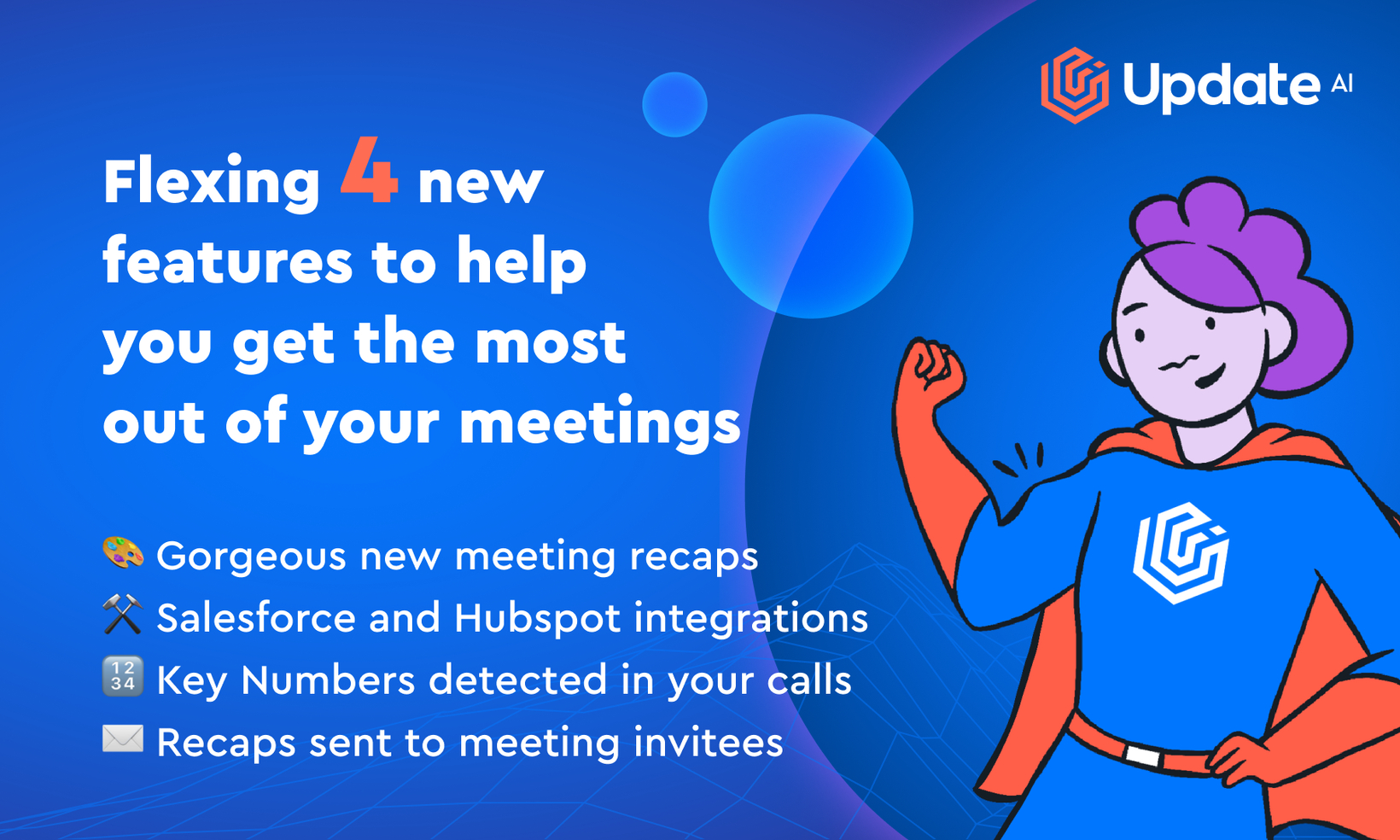 DATE:

AUTHOR:

The product team at UpdateAI
Meeting Recaps
Integrations
AI
We're stepping our game up to the next level 🚀
DATE:
AUTHOR: The product team at UpdateAI
We have 4 new features to share with you this week and let's start with the most exciting!
1.) Brand New Meeting Recap Pages
As you know, ChatGPT and our Smart Summary
is at the core of UpdateAI. Our value proposition is to catch everything in your customer calls and take the notes for you.
So we thought long and hard about the best way to let that AI shine
. And here's what we came up with...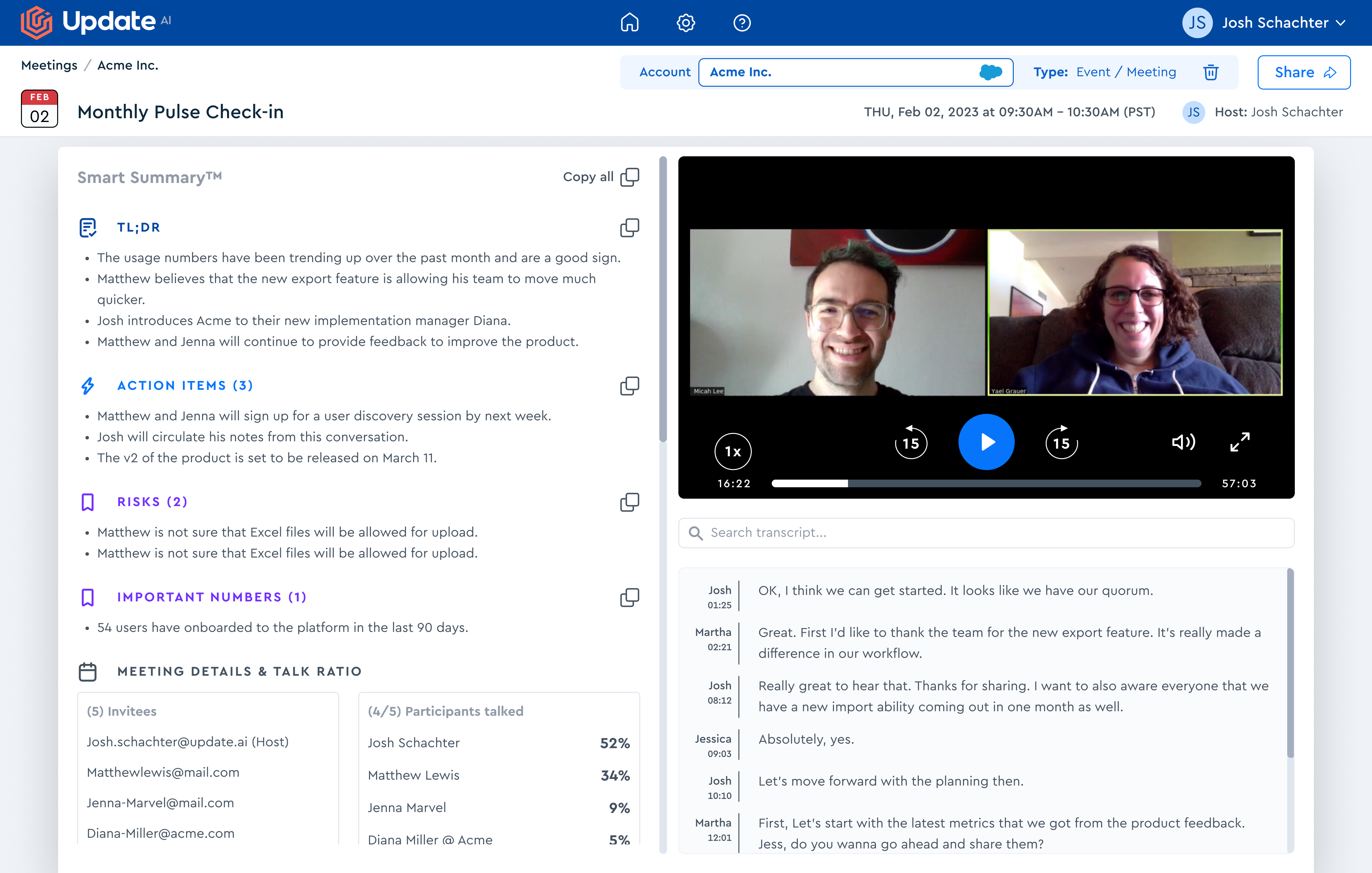 This recap was design (by our fantastic Head of Design, Solqui) to be simple, clean, and AI-first. And stay tuned because there is much more to come (including optimizing them for mobile
).
2.) Salesforce and Hubspot Integrations
Now you can integrate UpdateAI with your CRM of choice (well, as long as your choice is SFDC or HS
).
We are going to remind you to do this across the site because we believe it's a really important part of getting the most out of UpdateAI.
Here's the top two benefits of connecting:
We push the Smart Summary of your meeting into SFDC/HS in the event notes.

It allows us to organize your meetings by client account, using your existing CRM account list.
How does it work? We're glad you asked...
We look at the emails on the invitation to your meeting. We then do a lookup for those emails in your CRM and map the account accordingly.

If we find multiple accounts that match, we won't map them automatically. We don't want to guess wrong. But you'll be able to manually select which account to push the meeting record into.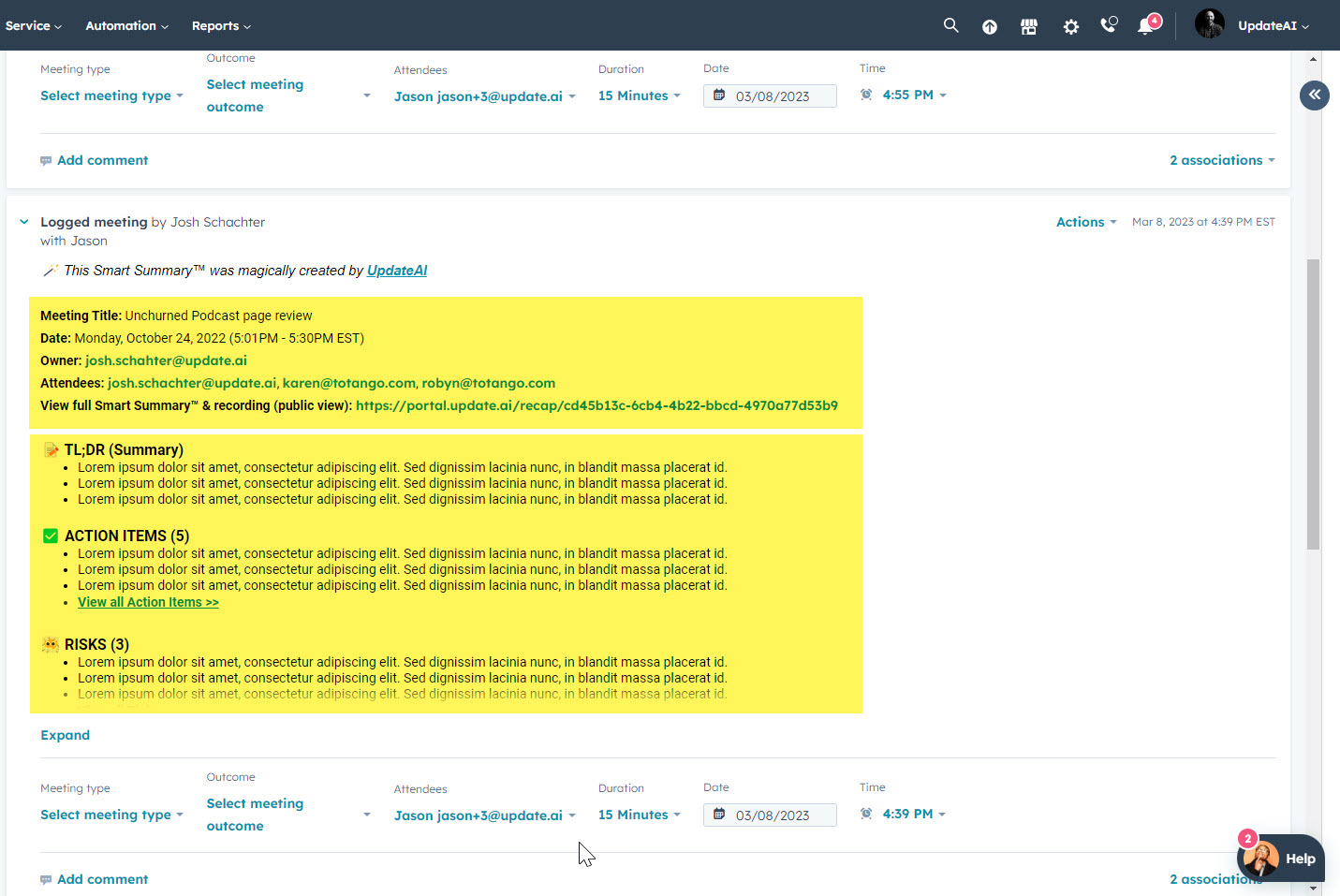 3.) We detect the Key Numbers discussed in your calls
We realized a little while back that when numbers come in conversations with customers it's usually a signal of something important that was said. We try out best to filter out personal references like the number of kids you have.

4.) Recaps sent to meeting invitees
We send a tightened up version of the meeting recap to the attendees on your meeting invitation (from your Google Calendar).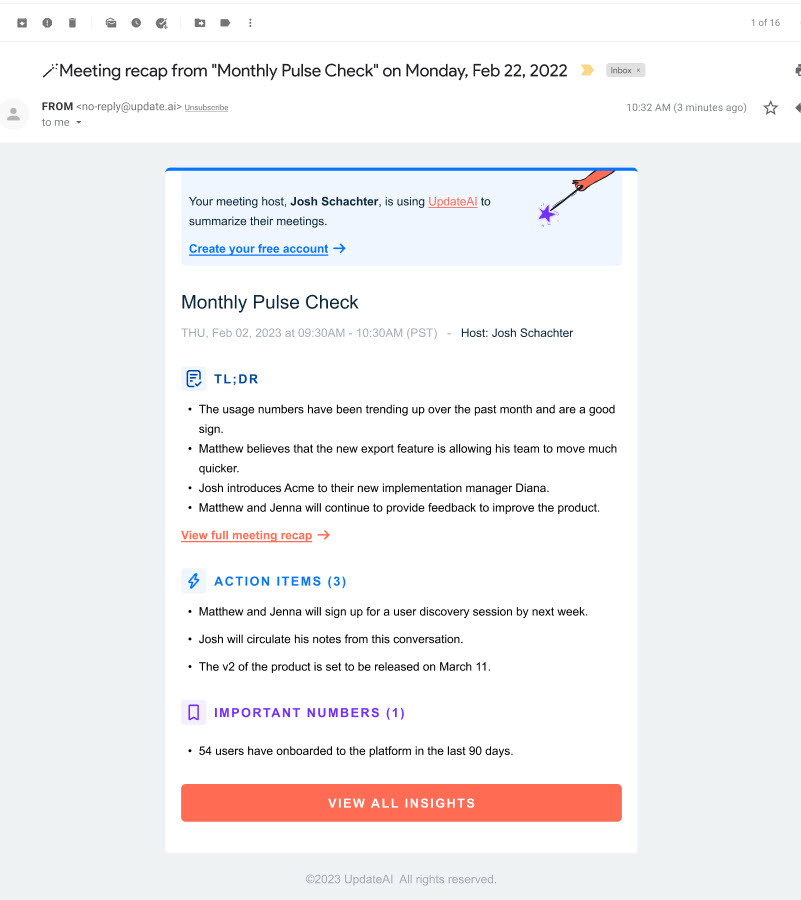 So much more coming that I can't wait to share with you soon!